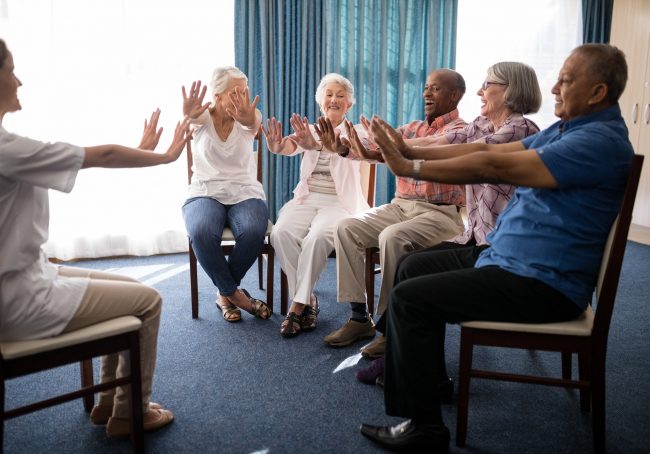 need the Cogworx activity program?
A 2012 AARP study listed the top three greatest fears for those over the age of 65 as:
The saying: "If you don't use it, you'll lose it" applies to both the brain and body.
According to the CDC, one in every three adults 65 years or older will fall this year.
Researchers no longer believe that falling or losing mental capacity are inevitable parts of the aging process.
CogworxABC Activity Program
Helps address the age old problem of keeping older adults mentally vibrant and physically active for as long as possible.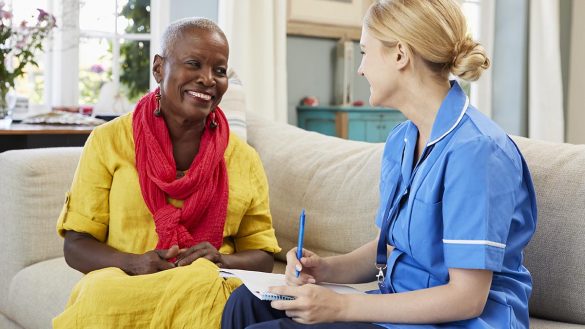 Most activity professionals are looking for a proven weekly activity program that they can offer to their participants. An activity that can be used with one-on-ones or groups that is easy to follow, challenging and fun. The CogworxABC activity program is what you've been searching for!
A key component of any successful program is in the preparation. With the CogworxABC activity program you get the benefits of preparation but without all the time requirements. No additional training or certifications are required to facilitate one of the CogworxABC activity programs. It's customizable. By utilizing both the Cognition & Focus and Balance & Cognition tracks, you can adapt components from each to customize to your participants functioning levels. Purposeful activities in your facility are important in keeping your residents engaged, mindful, and alert. We believe more engagement means more health and happiness! While there is a place for virtual classes, the social interaction with a facilitator has several benefits over a virtual class. It has long been shown that there is a strong correlation between social interaction and the health and well-being among older adults.
Wouldn't it be great if you were able to tell prospective residents and their families that your facility has a 'brains and balance' class as part of its activity calendar? Imagine having an activity program to highlight within your marketing as part of its services. One that is cost effective and compliments your quality-of-life initiatives. We believe that by utilizing the CogworxABC activity program you are empowering your Life Enrichment Manager or Activities Director to create a more meaningful activity calendar. We have long advocated the necessity of progressing from the diversionary mainstays of an activity program – what we all know as "the 3 B's: bingo, Bible, and birthdays", to adding more purposeful activities. Having your activity personnel facilitate the CogworxABC session provides a more cost effective option than contracting services. It has also become a more necessary option during times of an emergency shutdown to prevent the spread of illnesses.
Download a free sample class